Reasons Why Your Cybersecurity Plan is Incomplete Without Microsegmentation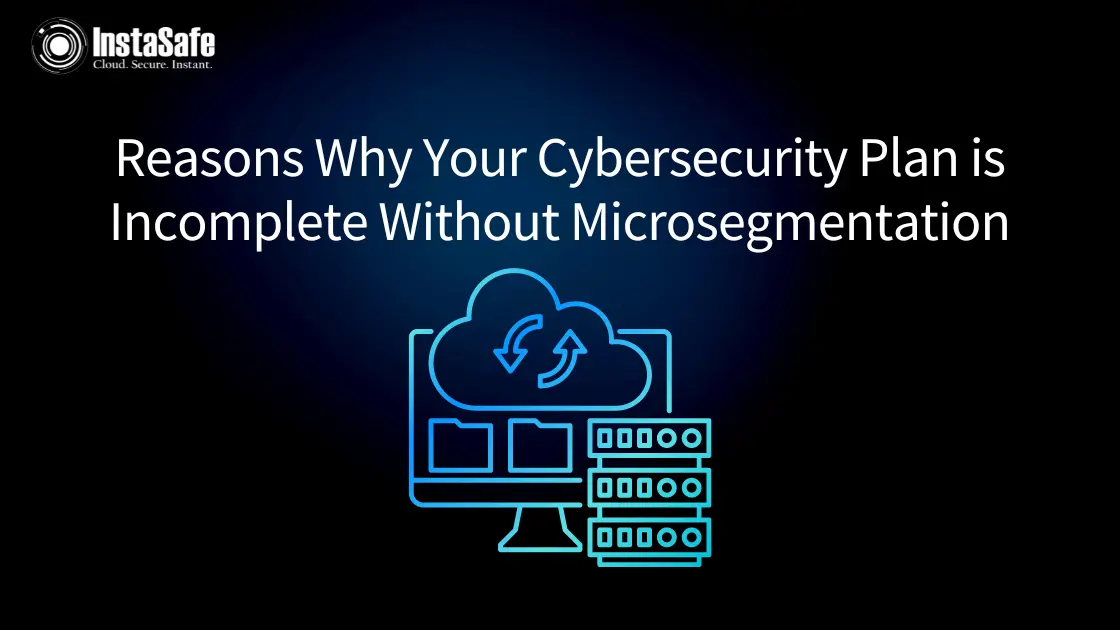 Micro-segmentation is a strategy that divides the complete network into isolated segments for easy monitoring and constant control of the traffic to develop a more resilient cybersecurity stature. By providing cyber protection at a granular level, micro-segmentation allows advanced cybersecurity, not merely limiting to IP addresses or VLAN memberships. This advances cybersecurity as the separations adapt to dynamic application environments seamlessly.
Micro-segmentation assigns security policy at the workload level regardless of where it is moved, even across diverse cloud domains. With the focus on micro-segmentation, business administrators can construct a security policy based on the application's workload location, data analysis, and sensitivity. Security policies should be auto programmed to have real-time responses, such as shutting down access in case of any risk or infiltration.
Micro-segmentation offers multiple advantages, creating secure virtual networks where the functions are programmed in the data centre infrastructure itself. It undoubtedly makes security more persistent and ubiquitous.
Let's explore a few of the significant benefits of micro-segmentation:
Cloud Workload Protection
73% of organizations have a minimum of one application on the cloud, while 42% rely on multi-cloud infrastructure. Micro-segmentation reduces the attack surface and provides much-needed granular visibility into workload connections. It also protects applications distributed widely across multi-cloud data centres. The solution further allows real-time visibility into any suspicious activity, enabling security professionals to act on the threats in real-time promptly.
Such micro-segmentation strategy also promises ease of use with multi-vendor cloud infrastructure deployments without any additional operational complexities.
Advanced Persistent Threat (APT) Defense
Threats come in unexpectedly diverse and unpredictable forms, which aren't always readily detectable. These can debilitate firms that hold sensitive information, turning them to be the prime targets for data exfiltration. Advanced Persistent Threats (APTs) are orchestrated by humans or software laterally moving through the network to attack a specific entity.
It is possible to mitigate the dwell time by restricting the malware's migration beyond the comparatively lesser harmful initial attack surface to other adjacent resources or networks. Micro-segmentation goes well beyond this by enhancing the security posture, making resources inaccessible to any relatable threat. By stopping all risky CNC communication, data exfiltration is wholly eliminated, resulting in on-time containment and expedited remediation.
Effortless Compliance
With all system and protection protocols getting more complicated, ensuring compliance has turned to be increasingly challenging. This is another area where micro-segmentation is the saviour by simplifying mandatory compliance regulations.
Micro-segmentation's ability to appropriately define the scope and prevent lateral movement helps companies meet an array of compliance standards. For example, achieving HIPAA compliance provides protection of ePHI data, risk analysis, threat management, limiting the scope of an audit. PCI-DSS allows automated and auditable processes for policies to be created, enforced, monitored, and refined across all locations and platforms.
Easy Environment Separation
Data breaches can arise due to the unwanted or unmonitored movement of production data into a development environment. Environment separation to limit sensitive data access is time-consuming and challenging, often demanding several stakeholders in hybrid data centre environments.
A micro-segmented solution enables modern data centres' environment separation for improvised security measures. Instead of relying on IP addresses and VLAN memberships, the process segments the network by tagging resources hosting workloads or applications. This allows seamless adoption of dynamic application environments, providing unparalleled operational ease and security.
Simplifying Security
A top-notch micro-segmented product makes it possible to create a reusable security policy template that dictates user access to applications and databases. It also adds expertise to simplify communication between workloads across different environments, saving significant time. Companies can creatively apply templates for uniform security and compliance across extreme environments, creating or modifying promptly to eradicate unnecessary hours spent on tedious manual configuration.
Transparency and Visibility in the Hybrid Environments
The perfect micro-segmentation solutions can be compared to having a single pane of glass that offers in-depth views into each resource and cross-segment traffic in the data centres. It eliminates the need for investing in multiple visualizations and monitoring tools. Hybrid-cloud environments and bare-metal servers need constant assessment, which can result in significant remediation time. Centralized visibility into each segment of the data centre brings down the overall implementation time and creates a positive security posture.
Secure Application Access
Digital transformation has wrought great change, presenting new challenges to security teams, including a lack of transparency. This is true in the case of visibility into remote access of networks and applications.
Micro-segmentation allows stringent access control for sensitive resources and functions spread across multiple geographies. A level two micro-segmentation approach enables security teams to create flexible policy controls that adapt to the users' location, identity, and role.
Microsegmentation for the Zero Trust Framework
Zero trust security framework allows access to organizations for authenticating and authorizing each user across devices inside and outside the perimeter. This micro-level perimeter control contrasts legacy security models, which "trust" all elements inside the network. The zero-trust framework is stoutly built on least privilege access to avoid any lateral movement, either inadvertently or intentionally.
Zero trust boosts the need for a data-first approach to achieve security leveraging micro-segmentation. This approach multiplies protection through obfuscation techniques, limiting the blast radius of the attack and aiding in faster incident response and remediation. The framework should encompass workload, network, devices, people, and data monitored by an analytics layer with policy automation and orchestration built for multi-cloud or bare metal servers to achieve a 'zero trust mechanism.'
The zero-trust approach means never trusting by default, and following the 'always verify first' mechanism. Micro-segmentation at the host level allows security teams to isolate environments and specifically segment workload across distributed applications. Post segmentation, fine-grained security policies can be applied quickly based on a zero-trust approach.
With the right micro-segmentation solution, high-level policies can even be defined based on real-world constructs such as user groups, access groups, and network groups to be applied across multiple applications. Zero Trust as a strategy can only be successful if organizations can continuously monitor and validate that a user and device have the proper attributes and privileges. One-time validation simply will never suffice because threats and user attributes remain to be subject to change. It brings together a wide range of preventative techniques, encompassing identity verification, micro-segmentation, endpoint security, and most minor privilege controls, to deter would-be attackers and limit their access in the event of a breach.
This added security layer is critical as businesses increase the number of endpoints within their individual network and expand their infrastructure to include all cloud-based applications and servers. Both of these trends make it more challenging to establish, monitor, and maintain secure perimeters. Furthermore, a borderless security strategy is essential for organizations with a global workforce and offers employees the ability to work remotely.
To conclude, building and implementing a micro-segmentation strategy requires careful planning and orchestration to ensure its effectiveness. Also, automation is critical to its success by eliminating all time-consuming, error-prone manual security hiccups, such as connectivity discovery, mapping, and ongoing management. Thinking small with micro-segmentation delivers a robust security posture with improvised business agility.
Microsegmentation is a fundamental capacity for businesses entrusted with quickly advanced IT infrastructure, hybrid cloud, and data centre.  Micro-segmentation offers the flexibility and power to help companies to distinguish the ideal blend for assuring a completely robust cybersecurity framework. Micro-segmentation strategies can help them design a staged methodology that aligns with their compliance requirements, setting up a unique, business-specific security strategy.