How to Implement Zero Trust Security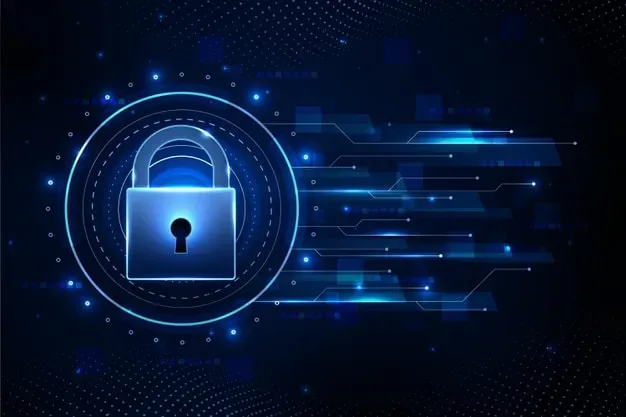 How to Implement Zero Trust Security: Business leaders often have strategic goals and objectives to provide unique services to their target customers and increase the market share in their respective industries. Today, changing regulatory requirements, along with growing privacy regulations, potential data breaches across business sectors, and increasing adoption of digital platforms in consumer segments have forced business executives to rethink their security posture, and strengthen the same. In that context, implementation of Neoteric Security conceptions like the implementation of Zero Trust serves as a boost to the security of the organization.
'Zero Trust' is a novel security concept that is slowly gaining ground among security experts. A Zero Trust model helps businesses to enhance their security operational controls and reduce cyber risks to a minimum by dramatically reducing attack surface. Implementation of Zero Trust in your organization requires the adoption of five key steps:
Define vision and strategy
Design 'Zero Trust' use- cases
Implement Zero Trust security solutions and technologies
Integrate security technologies
Innovate and enhance the Zero trust maturity adoption
Define vision and strategy
IT security leaders need to have clear guidance while defining zero trust strategy based on its fundamental principle – 'never trust – always verify'. Zero Trust is not defined as or limited to being a technology, but more as a security concept. A Zero Trust Model goes beyond conceptions of a traditional perimeter, and uses software defined perimeters. Zero Trust Networks do not automatically draw a line of distinction between trusted and untrusted networks. Instead of relying on a network centric, perimeter based approach, they rely on an application and user centric approach. With a 'default deny' model, all the traffic sessions mandatorily require authentication and authorization. A combination of ways to implement 'Zero trust' includes micro-segmentation, software defined perimeter, identity aware proxy, and zero trust network access.
IT security leaders should find answers to the below questions while defining vision and strategy of their security infrastructure.
Are the communications secure, regardless of network location?
Is user authentication being enforced strictly, and is it dynamic?
Are critical applications invisible to attackers?
While answering these questions may be tough, it is ideal for security leaders to do a complete audit of their network, devices, and users, before moving forward with implementation of a Zero Trust Model
Design 'Zero Trust' use cases
Based on business requirements, organisations need to define critical use-cases that require the adoption of 'Zero Trust' concepts to reduce the business risk, enhance productivity, and adhere to regulatory compliance. With the increasing mobility and adoption of business transformation processes, Zero Trust has found multiple use cases. The increased adoption of 'Work from home' during the pandemic situation has given rise to the conundrum of secure remote access, forcing IT security leaders to find ways to provide safe access to corporate resources, to employees situated anywhere in the world.
Most organizations are implementing 'Zero Trust Network Access' solutions for secure access to the resources from anywhere and with any devices – as their workforce is diverse, ranging from employees, contractors, partners, to 3rd party users. Many of these employees use more than one end-user computing systems to access resources making it necessary for a security model that covers managed and unmanaged devices, and doesn't distinguish between trusted and untrusted users by default.
Organizations adopting DevOps require simple and secure access to software development, as the landing zone shall be multi-cloud environments or on-premise data centers. They need to dynamically provision and de-provision access to virtual machines, PaaS, and IaaS workloads. IT security leaders need to prioritize the use-cases that qualify for 'Zero Trust' based on business requirements.
Implement Zero Trust Solutions and technologies
Organizations should prefer 'Zero Trust' security solutions and technologies that have been built on the cloud, and that avoid complex administration and maintenance of platform components. This inevitably means a shift from legacy based solutions like business VPNs, that most businesses have been stuck with since the last 2 decades.
Implementing Zero trust security solutions can help customers overcome multiple challenges including:
Host-based security problems
Loopholes in Access Management tools for granular access to applications
Backhaul of traffic requirements and bandwidth consumption to data centers and cloud,
Variety of Attacks, like DDoS, MiTM, etc.
One of the most prominent technologies to realise the Zero Trust Model is the Software Defined Perimeter. Software Defined Perimeter based solutions from providers like InstaSafe not only dramatically reduce exploitable attack surface, but also cause significant reduction in operational expenditure, and helps customers to focus on their core business processes. InstaSafe provides deployment advisory services that ease the rollout of 'Zero Trust' security solutions with efficient project management, and governance to ensure that business risks are mitigated.
Integrate security technologies
Effective collaboration and exchange of intelligence compound the power of effective security solution deployments. Integration helps security solutions to complement the functionalities and features that are required for the business.
When it comes to integrations, it is essential for businesses to choose the right technology to integrate with. Security teams need to ensure that integration doesn't leave potential gaps or vulnerabilities, while at the same time, enhancing security and reporting posture.
Enterprise Identity and Access Management (IAM) solutions provide authentication, authorization, and helps to provide granular access to resources.
Security Information and Event Management solutions (SIEM) are alerting tools that can be integrated to help security operation centers to detect and perform incident response management for potential data breach attempts faster, while also helping them store activity logs for audit and compliance purposes.
These technologies enhance authentication and reporting standards for businesses, and help them in better Organizations should prefer 'Zero Trust' security technologies that are open for integration with leading technology providers.
Innovate and enhance the Zero trust maturity adoption
Modern applications, advancement of technologies, and increased adoption of cloud technologies and other digital transformation processes require constant and secure innovation, and replacement of legacy based security infrastructure with Zero Trust Architecture can go a long way in securing the transformation journey for businesses.