Future of Remote Working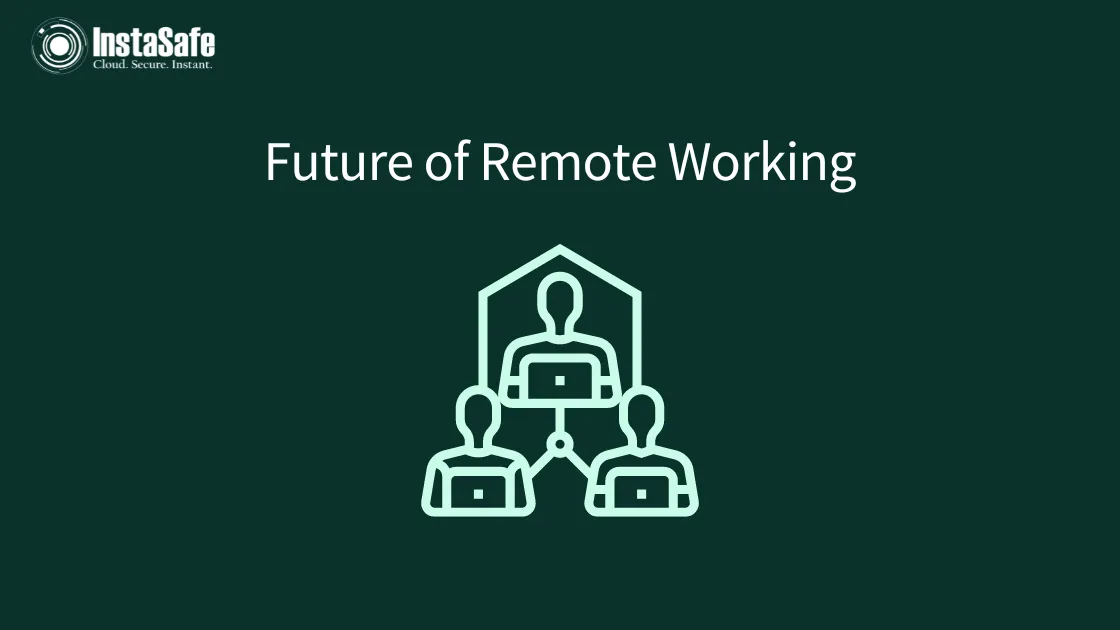 Moving Beyond Legacy VPNs to a Remote Working Future
The year 2020 has seen the world evolving at a rapid pace, especially with the outbreak of Covid'19 and the emergence of remote working as a side product of the pandemic. As organizations begin to pivot towards remote work, the use of VPN became the need of the hour, which became an integral part of successful remote working.
A majority of US-based organizations saw a VPN surge of up to 124%, with the evolution of remote working. In order to facilitate such working arrangements, employees are connecting to the corporate networks from home, which is putting a lot of undue pressure on the network infrastructure.
The overuse of networks has created an unnecessary strain and an imminent Internet overload, leading to the malfunctioning of VPN based services.
Increasing use of VPN and its role in Remote Working
VPNs have become the firsthand method for privately and securely data sharing across distributed locations and networks. With enhanced data breaches becoming a regular norm, VPNs have started showing their age, which does not take the inherent security threats into consideration.
Earlier, VPNs were very resourceful in helping people work remotely. Simply put, the number of people connecting to the global network was low, and VPNs rose to the occasion with ease. Over the last three decades, legacy VPNs provided point-to-point connections, by driving the IP flows through encrypted 'tunnel' channels.
Legacy VPNs continue to pose a big threat, considering the widespread level of internal access to company resources. VPNs work well till the time the number of global users is less; however, with the increase in the number of users logging in parallelly, cracks are beginning to emerge, showing signs of strain.
Some additional concerns lie around the cost of using such software, which is an added burden to the organizational cost center. In recent times, the National Security Agency issued a warning, announcing how VPNs have become the hot topic for malicious threats, leading to increased risk of cyber-attacks.
This is not where the list of issues with legacy systems ends. While high maintenance costs and cyber breaches add to the problems, there is a burgeoning burden in terms of maintenance, extra work, and inconvenience for IT support teams.
Let's take a deeper dive into some of these concerns, which are making it all the more important for organizations to move away from these traditional software mechanisms.
Increased Pressure on IT Teams
Who said VPNs are easy to set up, maintain, and secure? Ask any IT person who is handling these software systems, and you will come across many disgruntled employees, who need to put in a lot of effort day in and day out, trying to ensure secure access channels for remote employees. Most often, organizations tend to avoid having formal policies around VPN access terms, which in turn means managers need to submit individual requests to assist external users.
Such extensive procedures tend to cause roadblocks, extensive delays, and additional administrative requests, which need to be managed and tracked from source to destination. Not everything is hunky-dory, even when the appropriate policies and procedures are in place. Internal stakeholders tend to lose patience and become weary of the endless wait time associated with getting the requisite accesses for their teams. Digital businesses need a proper IT access model to support their digital growth, which forms the foundation for a secure, compliant, and professional remote system.
Volumes can cause Security Concerns
Security has become the keyword for all types of companies these days. From securing the cloud to connecting to internal systems, security is paramount in an organization's quest to remain compliant with their data regulations. Covid'19 has exposed the vulnerabilities of VPN systems, leading to endless scopes of data breaches.
For example, as per the NordVPN breach, scammers managed to gain access to the TLS key which opened Pandora's box, thereby leading them to the internal unencrypted networks. Legacy VPNs don't offer credential management, segmentation, control, or audit. Subsequently, traffic visibility and on-premises user security are low, which creates an endless dependency of VPNs on computer hardware.
The newest challenge for organizations is to provide uninterrupted remote access to employees, without draining their own IT resources and monetary budgets. Organizations are being forced to look beyond such systems, towards more cost-friendly and remote alternatives, which can sustain remote working, without burning through all the available resources.
VPNs are passé; Paying the path towards a Future of Remote working without VPNs
VPNs rank low on security layers, as they can't support parallel working and are extremely cost-ineffective, which has led to a rapid decline for VPN uses. Digital businesses are engaging with their employees, without stifling the need to access data on the go.
Through the use of smart, secure, and data-friendly alternatives, organizations can do away with the traditional remote systems and move towards a more effective, fast-paced, scalable set of options for remote working.
Here's how such endeavors can be materialized, without negatively ruffling the company's financial, or security parameters.
1) Enable user-friendly apps: Employees love user-friendly apps, which are easy to use and can help them access the files they need to work seamlessly. Through thorough management, and effective collaboration, employees can work with optimal efficiency, which is going to be mixed with motivation and goodwill.
2) Security is paramount: Shared files should be secured in the cloud or with other security measures, such as encryption methods to minimize security breaches.
3) Enhance the mobile experience: Employees should be provided at the same level of support as they were provided in the office so that their productivity is not hampered.
The shift from traditional office working arrangements to remote working has ushered in a new era of digital transformation. However, neither the IT department nor the end-users are able to sustain the lags caused by the use of VPNs. This is the right time for organizations, companies, and businesses alike to take a leap of faith towards becoming well developed digital businesses while reducing friction and frustration.
Consequently, the birth of this new remote age will definitely bring about the death of the age-old practices of VPNs and their security ridden problems.