7 Best Practices to Follow for Application Security in Cloud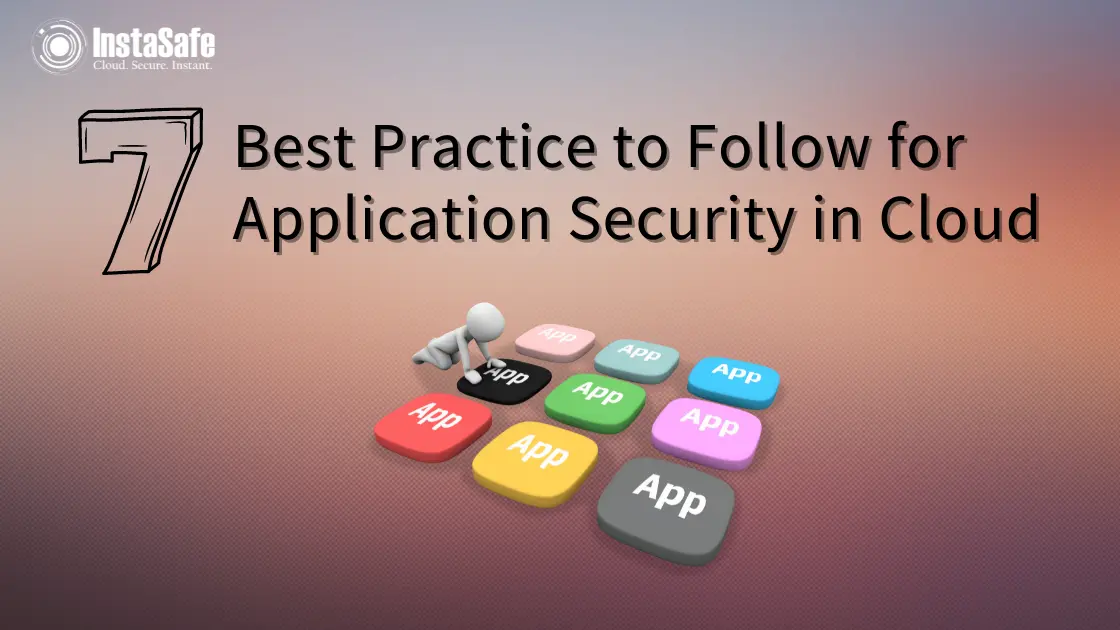 Cloud security is one of the topmost priorities for organisations and businesses, considering the growing cybersecurity threats and malicious attacks.
However, because of the seamless scalability and flexibility, businesses are increasingly adopting cloud solutions for their remote working environments and secure network access requirements.
According to the cloud security report by Check Point, 27% of organisations experienced a negative security incident with their public cloud infrastructure in the past 12 months. This makes it extremely necessary to follow your organisation's best cloud security practices.
In this article, we'll see the best cloud app security practices you must follow to secure your applications in the cloud.
7 Best Cloud Application Security Practices
Here are a few best cloud security network practices to protect your cloud applications from security threats and attacks.
Implement Zero Trust Security
Traditional cloud security solutions come with management complexity and multiple security risks because of the multi-cloud environments, resulting in a vulnerable and complex network infrastructure. In addition, they also increase the surface attack and assumes every user to be trustworthy.
On the other hand, Zero Trust Security secure the cloud infrastructure by implementing authentication and authorisation mechanisms, removing implicit trust and preventing malicious users from accessing the network.
Manage user behaviour and cloud application access
Not every user or employee within your organisation requires access to each application on the network.
Hence, setting permissions and controlling who can access your network resources and applications is essential. It's important to limit access to applications and sensitive information.
Here are some additional tips:
Enforce Multi-Factor Authentication (MFA).
Enforce a robust password policy.
Limit the number of employees and users with administrator privileges.
Give provision access to the network resources.
Identify and protect sensitive data
Cloud access makes it easier for multiple users to access confidential files, data, and applications.
Hence, it's important to enable the right cloud access security solution and make sure you identify sensitive data and applications you want to protect and manage access to. You must limit access to sensitive data, like customer information, hardcoded passwords, and company policies.
After identifying this data, it's important to categorise it into different sections and save it in different folders.
Implement cloud governance policies
Cloud governance policies ensure that your company has security standards for employees to abide by while working in the cloud environment.
Here are some tips for the same:
Implement strong access management with user-defined roles and rules, making it easier to know who accesses what and why to ensure secure cloud applications.
Establish hardening standards for containers, virtual machines, and approved repositories.
Enforce authentication standards, such as MFA.
Restrict the download of sensitive data
One of the most crucial and overlooked reasons for data loss is downloading files on devices.
Thus, when you share information or company data externally, ensure that you create security policies to prevent and block downloads to unknown devices and monitor low-trust devices.
It significantly strengthens data and application security in the longer run.
Implement malware protection
Malware hackers use advanced security measures and threats to attack your network.
Here are some critical tips when it comes to addressing malware threats and securing access to cloud services:
Implement a Bring Your Own Device (BYOD) protection policy to ensure files' secure download and upload.
Stack up end-point security protection to the topmost application security standard, making detecting malware from security end-points like desktops and laptops easier.
Install and use advanced malware threat protection tools and software to prevent malware from spreading and making it easier to remove from the network.
Secure custom apps and IaaS
Cloud platforms allow third-party applications, like SaaS and IaaS, to provide high customisation capabilities and ease of use. However, these applications also come with many security risks.
It's crucial to have security configurations that identify threat anomalies and detect security vulnerabilities in the cloud environment.
Conclusion
Traditional cloud access security solutions increase the attack surface and provide no better visibility across the network.
Whereas secure cloud access solutions like Zero Trust Security provide complete visibility, simplify management, enhance user experience, boost performance and security, and reduce operational costs greatly. So, if you want to ensure maximum application security for your cloud environment, check out our InstaSafe technologies and Zero Trust Security services. Check out the pricing or book a free demo today.