Top Cybersecurity trends to be aware of in 2022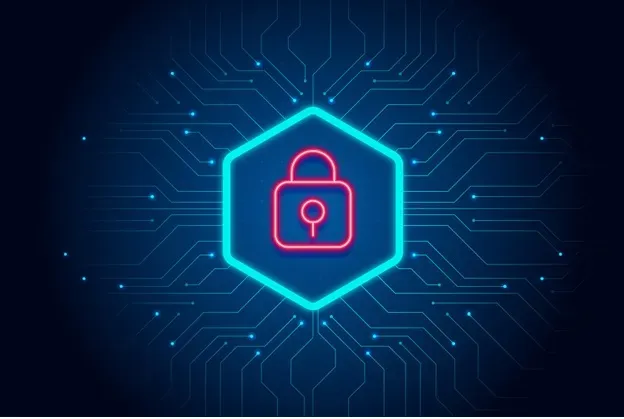 2021 has been a year fraught with difficult news for the global IT industry. Cyberattacks are manifesting at an all-time high. The rampant nature of various digital crimes exposes some alarming statistics for the ongoing year.
85% of these breaches in 2021 involved a human element, while 35% of all attacks were socially engineered cyberattacks. These statistics prove not all of these attacks were about stealing data or committing DDoS-ransomware attacks; a lion's share was centred around committing fraud on users.
Businesses must adopt a holistic, end-to-end vigilant approach towards security breaches. As an organization, it is vital to keep in mind the top cybersecurity trends to be aware of in 2022.
Phishing attacks
Phishing attacks have become surprisingly familiar with the lockdowns being in full force globally. Google has reportedly witnessed about 18 million phishing emails and spam messages disguised as COVID-19 messages.
80% of Canadian businesses reportedly encountered phishing scams. It's hard to overlook the sea of phishing scams that have victimized digital service users in the computing element.
In response to these multifaceted phishing attacks, cybersecurity issues have triggered businesses to educate employees about:
Safer practices while using enterprise hardware and customer data.
Be cautious of suspicious links and attachments.
Be wary of spoofed websites, communications, etc.
Implement multi-factor authentication for all business operations.
Exercise discretion when handling customer data and divulging security information.
Patterns show that phishing attacks have shot up around times of natural disasters, political events, public holidays, economic turmoil, public health crises, etc. Therefore, businesses must educate their employees about sanitary browsing habits and enforce stringent authentication mandates.
Cloud attacks
Cloud-native and hybrid services are also in the cross-hairs of hackers. The decentralized nature of the cloud is advantageous for remote productivity. Hence, endpoint regulation should allow businesses to monitor user behaviour and device parameters for those logging onto the cloud.
Companies must also take note of security loopholes in Kubernetes clusters, such as vulnerabilities in the Kubelet APIs and servers, pods, Docker APIs, etc. Businesses can curb ransomware and data theft attacks within enterprise clouds. This task is achieved by including dedicated cloud security engineering tactics and sophisticated multi-cloud strategies.
Organizations need to inculcate strict multi-factor authentication and supervision with every user activity and third-part log-in. This is essential, given the volume of cross-platform application data integration and operations that businesses have vested in the cloud.
Ransomware attacks
One of the significant challenges for companies lies in tackling government-issued work-from-home mandates. They have become a common factor in every business vertical and strict social distancing for unavoidable production scenarios. Another emerging threat includes double extortion ransomware attacks, wherein hackers sell confidential data after extorting ransoms.
Brute force hacking techniques are frequent in ransomware attacks, which means malware injections proliferate at unprecedented scales. This is followed by the asymmetric encryption of business and personal data while holding it for ransom. Ransomware attacks have targeted 1097 businesses in Q1 2021 itself.
The size of the ransomware racket is growing at an alarming pace. 60% of these attacks were committed by the top 3 DDoS hacker groups themselves. With scalable business needs and user requests, businesses have to ramp up and execute equally flexible and scalable security measures for every network endpoint to prevent ransomware attacks.
Remote device-network perimeter challenges
Business data and operational networks have become soft targets for malware residing on employee systems. The inability to constantly scrutinize external data sources and user hardware for infections has paved the way for cyberattacks. A lot of businesses may behove micro-segmented enterprise VPNs that subject every user request to multi-factor authentication.
Another challenge is a dangerous habit among businesses to rely on bring-your-own-device (BYOD) approaches to supplant infra shortage. Mobile employees and employees working from home are creating glaring loopholes in company networks. Educating employees about the perils of poor network security etiquette can go a long way in reducing the challenges caused by gaps in physical and information security.
Insider attacks
In the last couple of years, cyberattacks instigated by employees on the employer network have increased globally by 47%. Cyberattacks could only adapt along these paths because of insider threats; these are the challenges posed by hackers posing as employees in an organization.
At least 55% of organizations, who participated in the aforementioned survey, confessed that users with 'privileged' access were their greatest insider threat risk. This further necessitates the necessity of the Zero Trust Network Architecture in enterprise web activities.
Businesses should be wary of the following:
Prevent privileged employee access to data beyond work hours
Watch out for irregular travel habits of employees
Employees reflecting an unexpected financial gain
Poor loyalty towards the enterprise
Employees frequent conflict with colleagues
Employees attempting to access areas with higher security clearance
A whopping 85% of global businesses are still not prepared enough to mitigate insider threats. Companies need to consider the real-time consequences of such attacks. Staying abreast of the top cybersecurity trends guarantee that the number of businesses crippled from the inside attacks drops drastically.
Cyberterrorism on real-time systems
Cyberterrorism exists in many shapes and forms. But they have finally crossed the line where they have put public health in jeopardy for the endgame. Firstly, a lot of attackers are after patient data. Secondly, medical tech acts on networks with a highly strained network perimeter. Cyber terrorists are hacking medical networks quickly with the increase in IoT medical devices in the wake of the pandemic.

At the beginning of 2021, a hacker infiltrated real-time public amenity systems and tried to poison the water supply of Oldsmar, Florida. Companies that produce life-saving medical equipment must also invest in stricter security for their devices so that users can easily set up defences when required.
They must also mandatorily educate all staff and update their network security with Zero Trust security protocols. Medical tech businesses often fail to comply with HIPAA, GDPR, and other mandatory regulations.
These compliance statutes govern the data-based medical duties of an enterprise and dictate the minimum digital security measures companies must implement to venture into the modern Medicare industry

Cumbersome but critical data privacy regulations
At present, businesses are signing up to abide by laws like the European GDPR, the Brazilian LGPD, and the American CCPD laws. Consequently, companies have learned to adapt their business continuity to the lockdowns and the incumbent cyberattacks.

These practices, in turn, have given rise to a batch of new data privacy regulations that have rendered network-based business activities cumbersome.
Conclusion 
In practice, these laws are not of the highest efficacy. Large volumes of unprotected data are left at the mercy of breaches, which further necessitates the crackdown on companies that put third-party services and customers in jeopardy. Hence, merely arming one's business with the latest security measures may not suffice.
Businesses must also note the top cybersecurity trends and practices unilaterally in their enterprise operations, routinely update them with an intent to adopt new methods for continuous cybersecurity resilience.