InstaSafe Recognized as a Representative Vendor in the Gartner 2023 Market Guide for ZTNA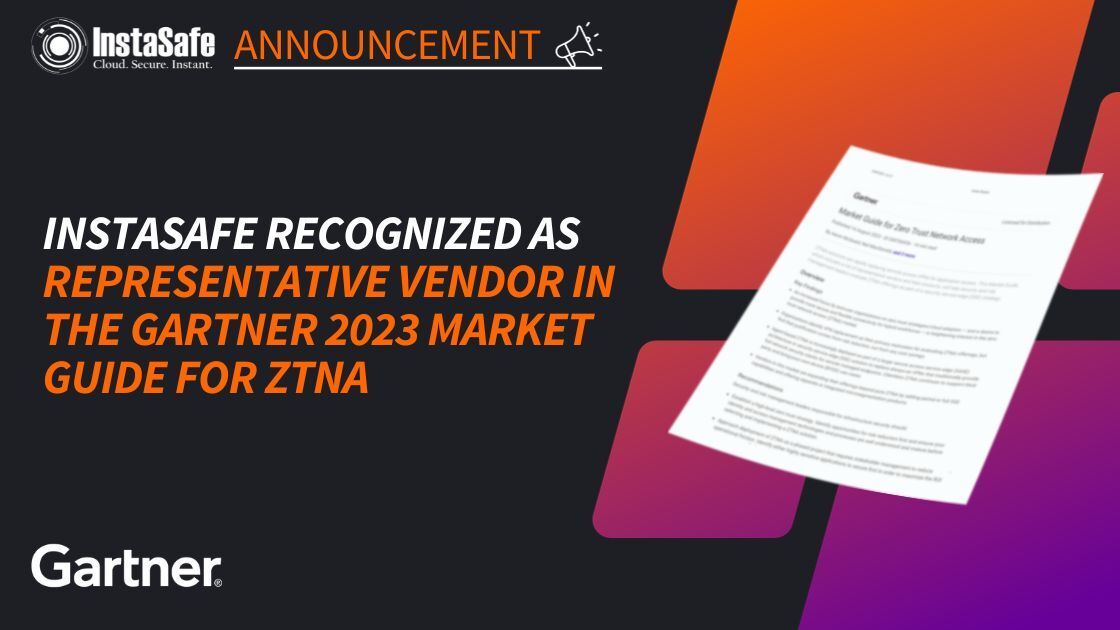 Gartner released 2023 Market Guide report for ZTNA. We are excited to share that InstaSafe is featured as one of the representative vendor and one of the only vendor from Asia Pacific region to be featured in this report.  InstaSafe is also getting featured for the 4th time in this report, which validates our product vision in creating contexual access and secure remote access solution for modern hybrid workforce.
You can find the link to Gartner report here and purchase it.
There are interesting findings of the report as publicy displayed by the Gartner:
End-user organizations are placing a growing emphasis on zero trust strategies and embracing cloud adoption. They are driven by the need to establish more secure and adaptable connectivity solutions to support their hybrid workforces. This heightened interest is propelling the growth of the zero trust network access (ZTNA) market.
When organizations delve into evaluating ZTNA solutions, their primary motivation is to replace VPNs. However, the driving force behind this shift is not necessarily cost savings; rather, it stems from the desire to reduce risks associated with network security.
The adoption of agent-based ZTNA is on the rise, often integrated within a broader secure access service edge (SASE) architecture or security service edge (SSE) solution. This shift marks a departure from the traditional approach of using always-on VPNs to provide comprehensive network security for remote managed endpoints.
To start your Zero Trust Journey with InstaSafe, book a demo using using this link: https://instasafe.com/book-a-demo