InstaSafe won the award for the 'Security Product Company of the Year 2021' under the Product Segment by DSCI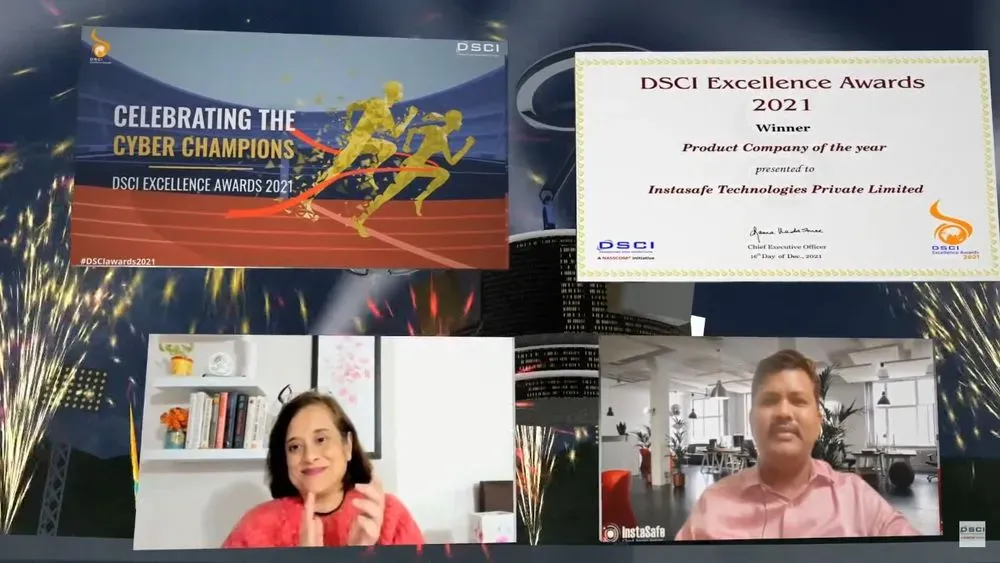 On 16th Dec 2021, Data Security Council of India (DSCI) in its 11th Edition awarded InstaSafe as the winner of "Security Product Company of the Year" under the product segment.
Here is the congratulatory note by Sandip Panda, CEO- InstaSafe :
"The InstaSafe team is excited and honored to receive the Security Product of the Year Award. InstaSafe has been at the forefront of the Zero Trust Secure Access Revolution, and we see this honor as a recognition of our efforts to lead the winds of change that is dramatically impacting India's cybersecurity landscape. This award is a testament to the faith that our customers and our partners have invested in us, and we will continue to deliver and continue to grow towards our mission of delivering a unified secure access experience to users across the world."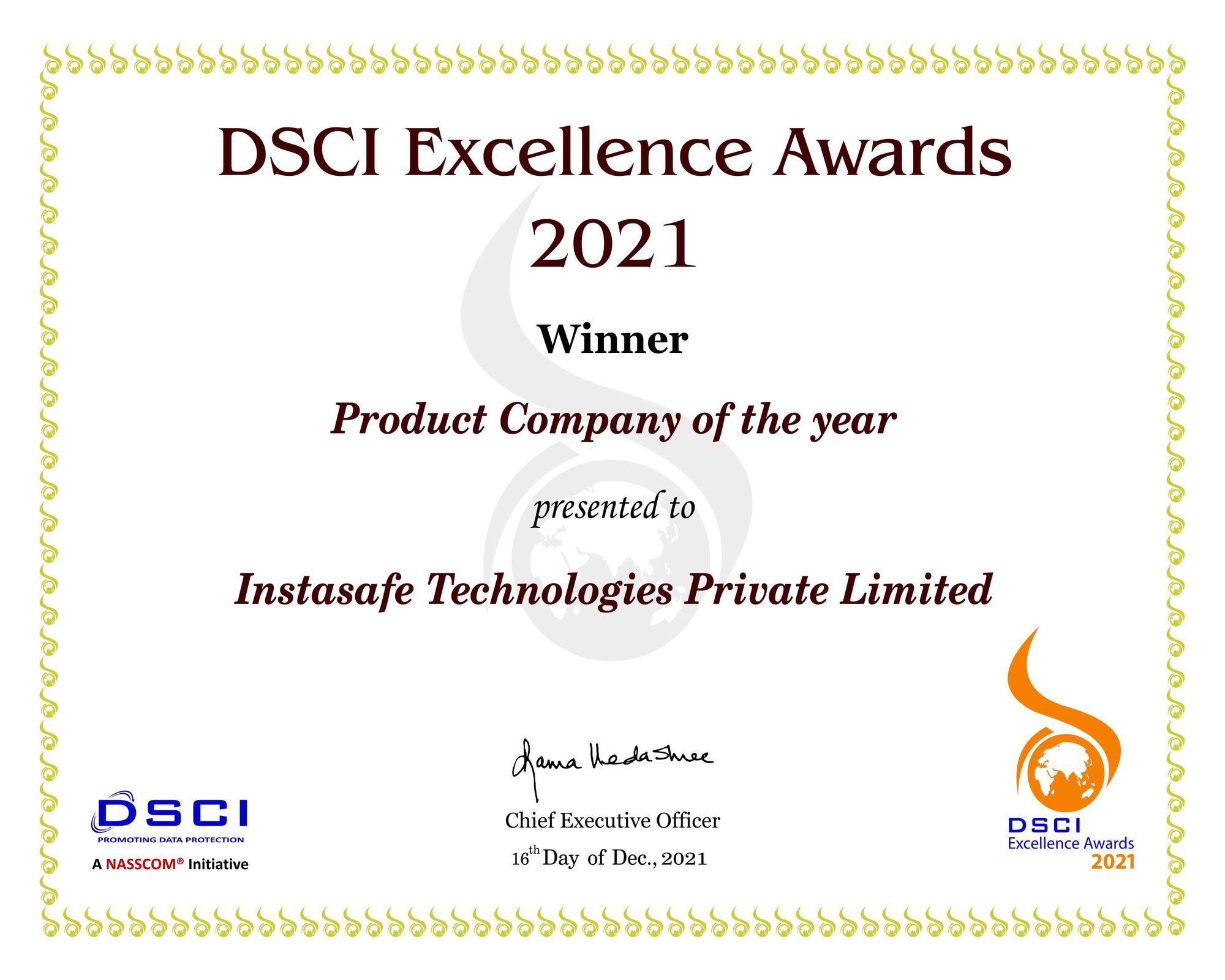 We are thankful to all our customers and partners for believing us. We will continue to deliver the most simplified secure access solution and continue to delight all our stakeholders.