InstaSafe in action at Zero Trust Demo Forum 2021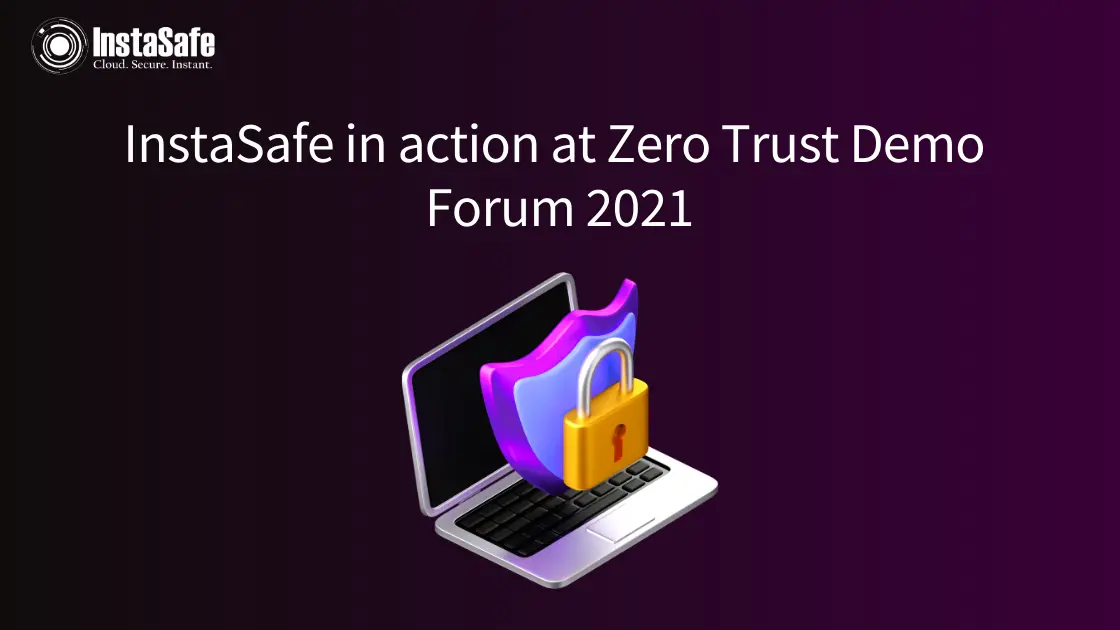 About Zero Trust Demo Forum - Year 2021 Edition
The Zero Trust Demo Forum event happened during March-2021, comprising insightful panel discussions, enterprise presentations, and seminars by the world's foremost  Zero Trust Security providers, and creating an interconnected educational environment for IT security leaders to evaluate and assess Zero Trust solutions.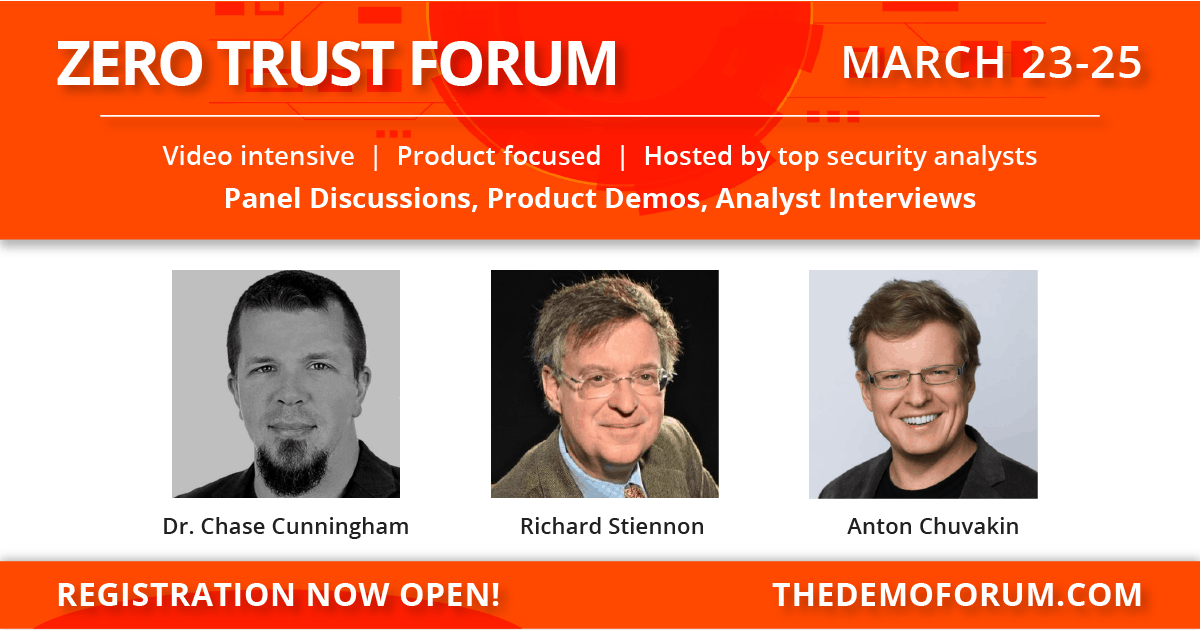 The Zero Trust Demo Forum showcased Zero Trust Solutions from some of the industry's leading security companies, and proved to be a great opportunity to understand Zero Trust solutions and see them in action and simultaneously get an idea about a variety of aspects to get started with Zero Trust.
The Zero Trust Forum saw significant participation from senior IT professionals from various geographies and business verticals. Team InstaSafe participated in a complete intensive product demonstration, along with an interactive panel discussion wherein industry leaders addressed challenges and opportunities surrounding the adoption of Zero Trust principles and integration into cybersecurity strategy.
For larger organisations, the Zero Trust Interactive Forum helped address the issues faced in  managing and detecting vulnerabilities in complex IT set-ups, and focusing on the inadequacies of legacy based setups.
Instasafe Zero Trust in Action
With respect to the product demonstration, the InstaSafe team dived deeper into the nuances of Zero Trust, and how InstaSafe views the conception of a Zero Trust Architecture in its own unique way. The product demo was carried forth by Prasad T, CISO at InstaSafe, along with Bhaswanth Gattineni, Lead Architect. The panel discussions on various Zero Trust topics were led forth by leading market analysts  Richard Stiennon, Dr. Chase Cunningham, and Anton Chuvakin.
While VPNs still form a crucial part of the security paradigm, the winds are strongly in favour of the Zero Trust model. And the Zero Trust Forum has been an event that showcases why this is happening. InstaSafe's unique product stance when it comes to operationalising the Zero Trust Model, which includes the inclusion of ML based authentication, and the quest for an integrated security architecture with Zero Trust as its backbone, was a subject of focus during the forum as well.
InstaSafe was part of the following events:
Product Intensive Demo of Zero Trust Application Access– Zero Trust Application Access to private apps without the vulnerabilities associated with VPNs; presented by Prasad T, CISO, and Bhaswanth G, Solution Architect.
Panel discussion about Zero Trust Platforms­– Perspectives on how Zero Trust is a way of doing cybersecurity that can be delivered as-a-service with SASE; with Sandip Panda, CEO, InstaSafe
You can view the Instasafe Zero Trust product demo here