Launching InstaSafe Technical Writer Program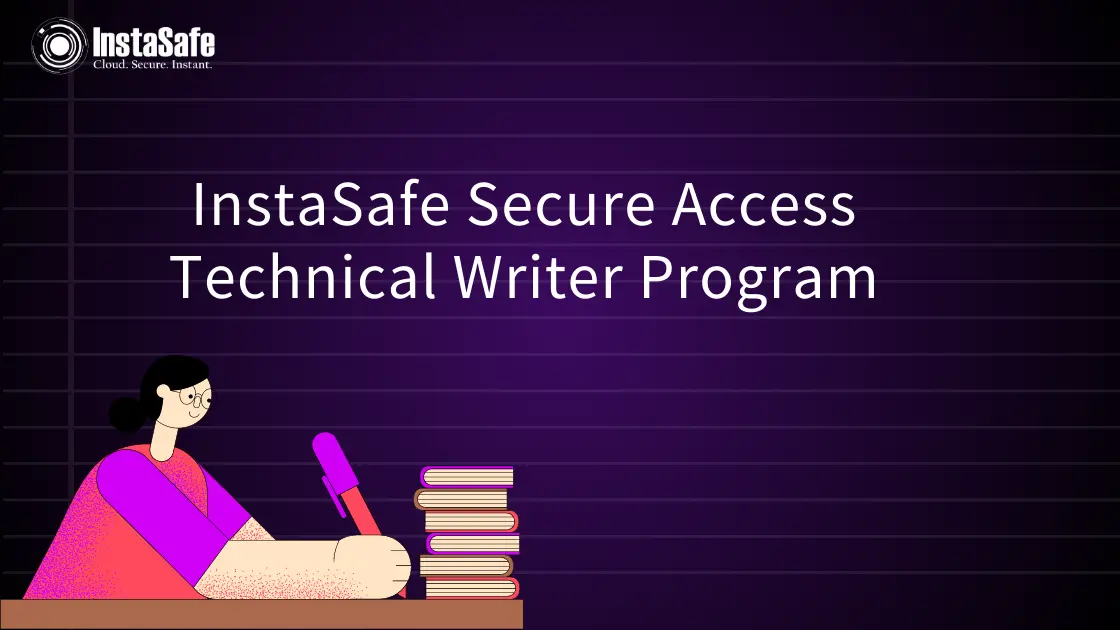 We are thrilled to announce the launch of the Instasafe Secure Access Technical Writer Program, a comprehensive initiative aimed at nurturing the skills and expertise of anyone in the field of cybersecurity.
At Instasafe, we understand the critical role that documentation and technical writing play in the success of any cybersecurity solution. Clear and concise documentation enables users to understand and utilize our products efficiently, ensuring a seamless experience. With this understanding, we have developed the Instasafe Secure Access Technical Writer Program.
How does the process work?
You just need to reach out to support@instasafe.com with an interesting writeup. Once your writeup is accepted, we will publish it in isadocs.instasafe.io. You also become eligible to win exciting goodies.
Who can contribute?
Everyone!!
The only prerequisite is that you should have a clear understanding of the domain. So what are you waiting for? We're eagerly waiting to hear from you. Reach out to support@instasafe.com today for more information on our technical writer program.
For any queries or additional information, please contact our program coordinator at sangeeta@instasafe.com