How Can Zero Trust Make Your Channel Business?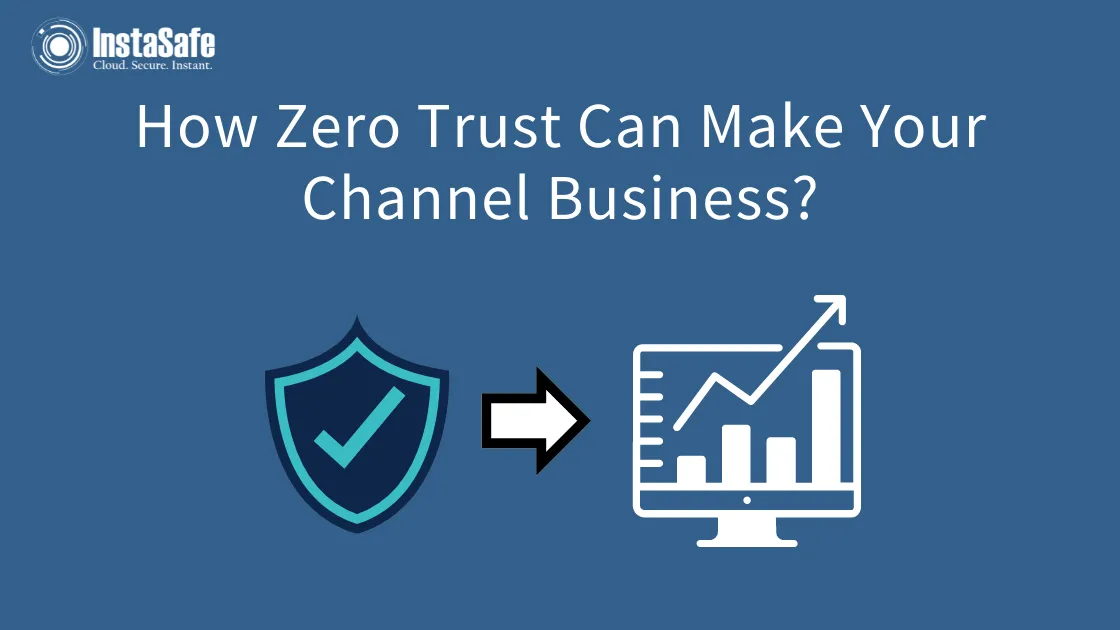 How organisations and businesses operate has changed, regardless of how long it has been since the global pandemic affected the world.
Zero Trust is amongst the hottest trends in the enterprise cybersecurity network, and many organisations worldwide are inclining toward its adoption for maximum network security.
However, despite its growing adoption, many enterprises need clarification and wonder whether investing in the Zero Trust Security model is worth the cost.
At the same time, the channel business and community embrace the Zero Trust model and its benefits.
This article will quickly see Zero Trust Security and how it can help your channel business. Let's go!
What is Zero Trust Security, and How Does it Work?
The Zero Trust model works on the core principle of ''Never Trust, Always Verify,'' granting access to only authorised and authenticated users.
It employs continuous authentication and risk assessment to prevent unauthorised network access and data breaches affecting the enterprise network.
Unlike traditional security solutions, the Zero Trust Network design removes excessive trust and minimises the attack surface, ensuring network security and data protection.
Let's see how this security model can benefit your channel business.
Reasons Why Zero Trust Can Make Your Channel Business
Here are five reasons you should invest in the Zero Trust strategy for your channel business.
Helps create a difference through strategy and vision
As a channel business owner, it's crucial today to bring high value to the table and be an important part of decision-making.
The Zero Trust Network solution ensures robust security. By influencing the organisation's security strategy as a value-add, you can become a key differentiator for the organisation.
You become a trusted partner, advisor, and go-to, increasing your business value and credibility and improving customer satisfaction and retention rates.
Since the Zero Trust model strategy and vision aligns with today's modern enterprises, the partnership increases your channel business's authority, customer value, and prospect leadership.
Grow your share of the wallet
As an advisor and able to influence the security project pipeline, you can grow your historic engagements with the organisation and expand from a single Zero Trust project to owning your involvement in the overall network security project pipeline.
This makes the Zero Trust model network security a robust security framework rather than just a product.
This Zero Trust strategy allows you to incorporate several existing lines of revenue for existing or prospective customers to create new revenue streams for your channel business.
High GP margins
Channel enterprises and businesses are very well aware of the challenges and difficulties in maintaining a high Gross Profit (GP) margin, especially when competing with others to win business partnerships.
With the strategic Zero Trust Access solutions vision and product combinations, you can avoid margin compressions in this highly competitive landscape.
Provides revenue opportunities
Cybersecurity requires multiple security pillars to address, and as a channel business owner, you get plenty of opportunities to suggest services to deliver multiple project technologies.
Apart from delivery and deployment, Zero Trust allows channel organisations and businesses to build and deliver repetitive services under Managed Services Agreements (MSP) and leverage additional revenue streams and opportunities for your channel business.
Growing market interest
Zero Trust has a growing market interest—with 80% of businesses planning to adopt Zero Trust Security services in their security systems to secure their network environments.
It shows how ready and aware the market is for Zero Trust adoption, ensuring consistent growth of Zero Trust business practices a channel business model may choose to invest.
Conclusion
The need for modern cybersecurity practices and network solutions provides a great opportunity to grow your channel business and Zero Trust practices.
Embracing Zero Trust model solutions and security services allows channel businesses to establish credible business authority and a profitable business venture. If you want to start, consider our InstaSafe Zero Trust solutions and build a profitable channel venture.