How can BPM firms implement Zero Trust?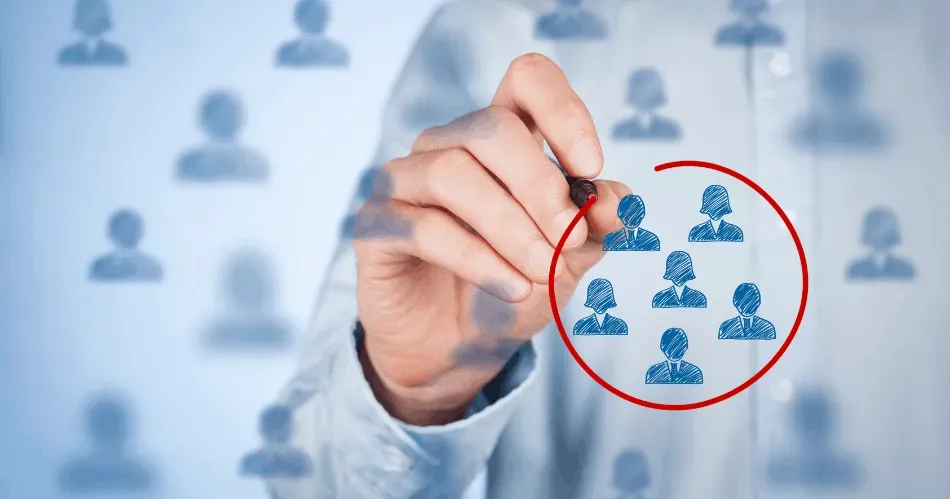 We live in times where every 11 seconds, a business (in any given vertical) falls prey to cyberattacks. Unfortunately, the BPO industry is no outlier to the rise in cyber-attacks. Hence, securing outsourced business processes and their resultant data is of paramount importance.
The COVID-19 pandemic situation has further exposed vulnerabilities in the remote productivity model adopted by industries. In such a scenario, unilateral adoption fortification of BPOs with the Zero Trust security model can be an effective counter-measure.
What is the Zero Trust approach?
Outsourced business processes help clients generate revenue, boost sales, support, and retain customers while transacting and storing copious volumes of discrete data on their behalf.
But, given the impact of the COVID-19 pandemic, the BPO industry has been forced to accommodate remote, work-from-home productivity models. The culture of Bring-Your-Own-Devices (BYOD) for mobile BPO agendas has also sprung vulnerabilities into client data.
An airtight, state-of-the-art security protocol, which proves to be resilient against modern cyber-attacks is an immediate requirement. The Zero Trust approach is a security protocol that protects services, data, and enterprise assets such as devices, infrastructure, applications, Cloud environments, etc.
How to secure BPOs with Zero Trust approach?
The need for a near-infallible security architecture arises out of five main challenges.
Financial fraudulence
Data theft and leakage
Unreliable sources accessing the gateway
Poor control of network perimeter due to remote, non-enterprise infrastructure
Brute intrusion and subsequent data theft or DDoS

The present productivity models which the BPO industry has adopted have stretched its network endpoints beyond secure bounds. Abiding with the Zero Trust security model can help secure every nook and cranny of their network perimeter.
BPO enterprises can implement the Zero Trust security model in the following ways:
Customer data security
Customer data must always exist within your business network and on your business devices. This allows the data to move out of the supervision of your network security. Malware on employee systems can jeopardize customer data. The malware can tailgate the employee when they access the enterprise network.
Thus, customer data venturing out of enterprise systems is a significant threat to SLAs and can invite penalties, damage to branding, etc. To ensure you do not trade off the benefit of remote productivity for data security, you must adopt a 'No Trust' approach.
A Zero Trust Network model screens requests from unfamiliar networks and devices and allows them to connect only after authentication.
Secure VoIP Access
Remote accessibility is a standard feature of every VoIP software. VoIP telephony is at the core of BPO services, especially laterals with telecalling duties.
However, VoIP accessibility can prove to be a challenge with malware around. Erstwhile, employees were limited to VoIP over secure, enterprise infrastructure. Now, they are accessing customer systems with personal devices.
Even though this has been a highly prevalent practise during the pandemic, it's still no bummer, for BPO enterprises also relied on the BYOD model before.
The Zero Trust protocol ensures that customer devices and the enterprise network are not accessed and controlled by non-enterprise devices. For added measures, enterprises should consider implementing VoIP operations through Zero Trust access gateways.
Streamlined security for all employees
One of the biggest challenges in enterprise IT is when network perimeters are stretched, and impromptu endpoints are created.
Controlling employee behavior on your systems is more accessible, especially when they are on your network. Besides lack of supervision, unverified, impromptu connections from external sources can unwittingly inject malware into your systems.
One of the biggest boons to BPOs with the Zero Trust security initiative is the constant surveillance capabilities. You can consolidate user management by using enterprise devices and enterprise stipulated software.
Authentication and seamless monitoring are more feasible when all your employees work with the same tool, especially in the same cloud environment.
Segregate network tunnels
Trafficking enterprise application data and VoIP traffic through the same tunnel is not a good practice. This practice makes it easier for attackers to target all your data at once. Plus, traditional L3 gateways resort to network bridging, which is not capable of device scrutiny and monitoring, proving to be a big demerit in present working conditions.
As a part of their Zero Trust initiative, BPO enterprises must implement a hybrid solution that bifurcates into L3 and L7 tunnels for VoIP traffic and app data traffic, respectively. Hybrid application gateways use modern encryption methods that still allow quality VoIP performance.
Multi-factor authentication
Multi-factor authentication is a must-have for ensuring secure VoIP access. A No-Trust approach necessitates authentication for every connection instance.
BPO application gateways in this day and age cannot afford to set up just one authentication checkpoint. Incoming requests need to undergo validations to maximize authenticity.
To this effect, introducing authentication check-posts at various steps of the network pipeline can affect traffic speed. This is why businesses must maintain separate tunnels so requests can be handled on a priority basis.
Multi-factor authentication ensures no individual user has access to all your network data by passing a single authorization-authentication check.
Network micro-segmentation
Another essential addition to BPO gateway security Zero Trust arsenal is micro-segmentation. Micro-segmentation allows you to place BPO network resources into groups or clusters.
A dedicated gateway security component supersedes each cluster. Of course, there are other infrastructures in the setup dedicated to each cluster.
Alternatively, BPO's can implement secure VoIP access by using software agents supplied by their clients. The client may provide proprietary firewalls that grant requests on an individual basis. This ensures a deployment model where network security is segmented, with each protecting device behaving as a PEP to each cluster.
Periodic gap analysis
BPO businesses must assess their security measures to stave off cyberattacks continually and resiliently. Hackers exploit various aspects of technology with each leap in cyberattack innovation.
BPO enterprises must routine educate and upskill their employees to ensure Zero Trust-savviness and sanitary web habits. They must update their threat intelligence assessments and security resource requirements as well.
Thus, the ideal Zero Trust BPO security model should progressively integrate new parameters for security components to verify. Audits of security activity and discoveries are not enough; businesses must also assess their compliance to the Zero Trust protocol and the efficacy of their current security standards. This can help companies render airtight security while adapting to pandemic-time productivity models.
Conclusion
Businesses must acknowledge that merely implementing these postulates of the Zero Trust architecture in their BPO operations is not enough.

The BPO industry is forecasted to grow at a CAGR of 7.65% by 2025, with an expected valuation of USD 314.81 billion. It is not difficult to assess why the evolving threat of cyberattacks is the biggest challenge to the BPO industry and why we need strict BPOs with Zero trust business security policies.