Common Remote Work Security Risks & Best Practices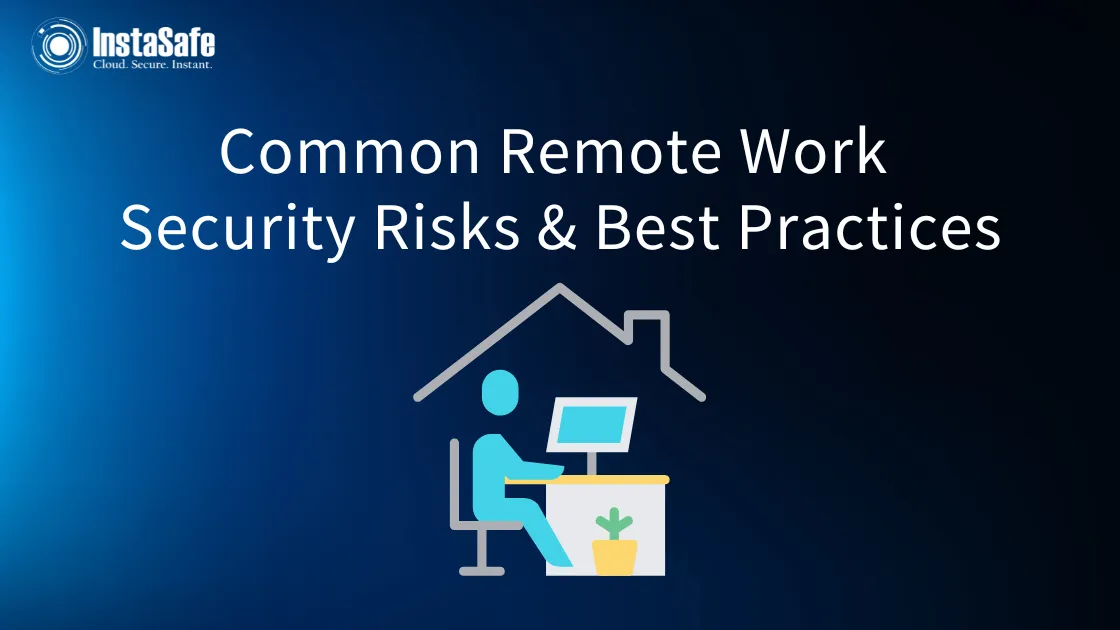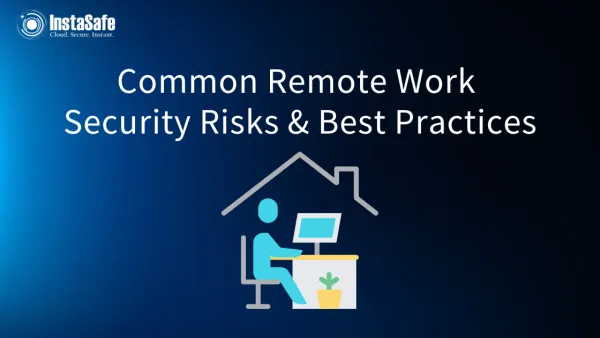 Cybersecurity threats can be different and more significant when people work from home. For example, threat actors can trick people into giving them information more quickly when they work from home.
In addition, employees might use their own computers and devices that are less safer than the ones provided by their work. This can make it hard for the company to protect their data.
Security breaches for businesses have surged due to the 44% growth in remote working over the past five years. So, both employees and organisations need to protect their information and be careful about risks, especially since many more people are working from home now.
What is Remote Work Security?
Remote work security is a type of cybersecurity that focuses on keeping company information and belongings safe when people work outside the office.
This includes when employees work from home or travel for work. It's essential to protect the company's stuff when people work in places that aren't the office.
4 Common Remote Working Security Risks
When people work outside their office, such as from their home or a public place, the risk of security threats increases because they are accessing company data and systems from outside the company's secure area. Some challenges of remote work security include:
Access to Public Wi-Fi Networks
When employees use unsafe public or home Wi-Fi networks, it can allow unauthorised access to the company network.
Hackers may use public Wi-Fi's low security to track employees, steal their passwords and personal data, or even take control of their online accounts.
Combining technical skills with open-source tools makes it possible to break into unprotected networks and steal private data.
Use of Personal Devices
Popular work-from-home policies like Bring Your Own Devices or BYOD are becoming more common.
However, these personal devices, like laptops and desktops, may not follow company security rules.
56% of the more than 200 IT decision-makers believed that using personal devices during remote work made them more susceptible to a security attack.
Decreased Visibility
"The shift to remote happened overnight, and that's where we're seeing a lot of the visibility challenges," said Nathan Burke, Chief Marketing Officer at Axonius, a New-York based software company.
When employees work remotely, IT staff may need help to see what devices they are using or what risky behaviours they might be engaging in.
Inadequate Security Training
One in three businesses fails to offer remote employees any cybersecurity training, leading to a larger proportion of ill-equipped employees.
Employees who need to learn the best practices of remote working security are more likely to use weak passwords or accidentally expose company data in a public space.
For example, both employees and employers who don't understand security risks are at risk for phishing email scams.
How to Reduce Remote Working Security Issues
Reducing risks associated with remote work requires adopting various critical solutions and frameworks, which include:
Zero Trust Security
This approach ensures that each user, device, and application individually passes an authentication or authorisation test each time they access any network component or company resources, enhancing security. Zero Trust for Work-From-Home
Virtual Private Networks (VPNs)
Requiring remote workers to use a VPN adds a layer of security when accessing company systems and applications from outside of the office, reducing security risks.
Data Encryption
Encrypting data is crucial in safeguarding organisational information, especially when the data moves beyond the corporate network.
Use of Antivirus and Internet Security
Antivirus software can scan and eliminate threats like viruses, malware, and monitoring networks, preventing data corruption and enhancing protection.
Monitoring and Testing
Regularly monitoring systems for unusual activity and testing them for vulnerabilities is essential in identifying potential threats and preventing security breaches.
Other Essential Remote Working Security Tips
Train Employees on Remote Work Security
To protect your company from security threats, start by educating your employees, especially those who work remotely, about security risks and how to avoid them. Even the best security measures will only work if your employees know how to employ them properly.
Buy an SSL Certificate for Encryption and Data Protection
To prevent hackers from exploiting your data, get an SSL certificate. This will encrypt and protect your data, making it difficult for hackers to access it. Install the SSL certificate on your website to safeguard sensitive data.
Use Strong Passwords
Ensure your remote workers use strong passwords to reduce the risk of security threats. Consider implementing multi-factor authentication, such as fingerprint or one-time passwords, in addition to a username and password for added security.
Conclusion
As remote work becomes increasingly common, many companies have adopted the Zero Trust model as a critical solution for improving security. As a result, the outdated assumption that everything within the corporate network is trustworthy is no longer valid.
The InstaSafe Technologies Zero Trust solution replaces this idea by requiring authentication or authorisation for each user, device, and application whenever they access any network component or company resources. This is essential for remote work security. Companies must be aware of the security risks associated with working remotely and implement the Zero Trust model for work-from-home employees.