Why Should Security Strategy Begin with Cloud Security for Organisations?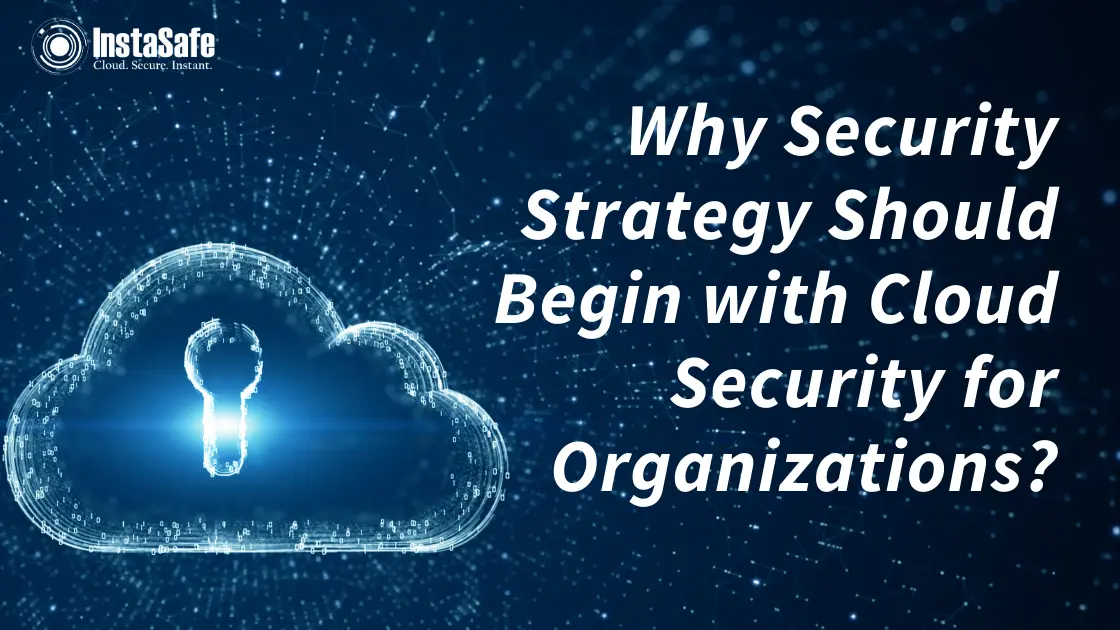 In the growing digital world, cloud security has become an increasing concern and top priority for organisations of all shapes and sizes.
According to ISC's 2022 Cloud Security Report, 93% of organisations are moderately or extremely worried about cloud network security.
The new generation of malware and sophisticated cyberattacks continue to threaten and compromise organisations' data and applications on the cloud.
Especially with the advent of remote working models, different security models are introduced through employees using public Wi-Fi, Bring Your Own Device (BYOD), poor cloud visibility, and web application security risks.
This is why prioritising cloud security and implementing a reliable cloud services security policy like Zero Trust security is important for today's modern enterprises.
In this article, we'll see the limitations and risks of cloud security and how you can improve it to prevent data breaches and cybersecurity attacks from harming your network.
Cloud Security Risks and Why You Need Cloud Security Policy?
Whether operating in the cloud or not, security is a major concern for businesses. Cybersecurity risks like malware, DDoS attacks, and SQL injections are common and can significantly impact the business's bottom line.
However, moving to the cloud introduces businesses with new cloud security risks.
Hence, being aware of these security risks is highly important. Here are some of the common cloud security risks experienced by organisations:
Lack of network access visibility
Lack of secure cloud strategy and architecture
Lack of support for digital transformation, like BYOD services
Compliance violations
Contractual and data breaches
Insider threats by untrustworthy employees
Unsecure Application User Interface (API)
Increased complexity with multiple security tools
Hence, implementing reliable security solutions, like Zero Trust security, within your cloud data security policy is essential to ensure data privacy and integrity.
Benefits of Zero Trust Security as The Right Secure Cloud Strategy
Your organisation's cloud security policies are highly important to direct ways of handling issues and the best technologies to use to plan, design, and deploy to protect your organisation's cloud network and its critical applications and resources.
Here are the key benefits of adding Zero Trust security to your cloud access strategy and policy.
Secure authenticated access
Zero Trust helps prevent unauthenticated and unauthorised users from accessing your network when implemented as a cloud security strategy.
It works on the ''Never Trust, Always Verify'' principle, requiring users to pass through strict authentication and authorisation before accessing the information and resources they request.
Thus, when you include solutions like authentication protocols, authorisation, and identity and authentication management within your cloud security access policy and provide user access on a need-to-know basis, it helps prevent malware and malicious users from accessing your network, ensuring maximum cloud security.
Complete network visibility
Zero Trust solutions also provide complete visibility over your network traffic and user behaviour, allowing you to see the resources and applications users access within your network.
You can log and audit the network traffic to view different activity patterns and detect threat vectors, and identify vulnerabilities in real time before they harm or disrupt your cloud network.
You can also benefit from granular-level access to control managed and unmanaged devices and determine who can access what resources per their specific needs and requirements to complete the work.
Cloud data encryption
Data encryption is most significant and fundamental in ensuring cloud data security.
Enforcing cloud data encryption allows organisations to ensure maximum security, as only authorised and authenticated users will be able to access cloud resources, applications, and sensitive data and information.
Moreover, scheduling a monthly or weekly data encryption update is important to ensure your cloud's data and applications remain protected and secure from cybersecurity attacks and other online threats.
Enhanced user experience and simplified access
Zero Trust enhances user experience by establishing fast network connections to provide single-click access to cloud-based applications.
Thus, users can access multiple cloud-based applications, data, and resources hosted in multiple cloud-based environments with a single click—facilitating user experience.
Reduced operational costs
Traditional cloud access and security solutions, with management complexity and added expenditure, are difficult to scale.
Software-based Zero Trust cloud access solutions for cloud applications reduce the operational expenditure that would otherwise be required in redundant tools and technologies, making Zero Trust a reasonable and affordable cloud security solution for organisations.
Conclusion
Cloud security remains one of the major concerns and challenges for businesses today. With the growing sophisticated breaching and hacking attempts, ensuring high cloud data security is more than important.
A security solution like Zero Trust helps you implement an environment-friendly cloud access security solution that's easy to deploy and scale, securing your organisation's critical data and applications. So, if you wish to strengthen your organisation's cloud security, check out InstaSafe solutions and opt for the secure cloud access service to improve your business's security posture and employee productivity.