7 Security Tips to Manage Global Remote Workforces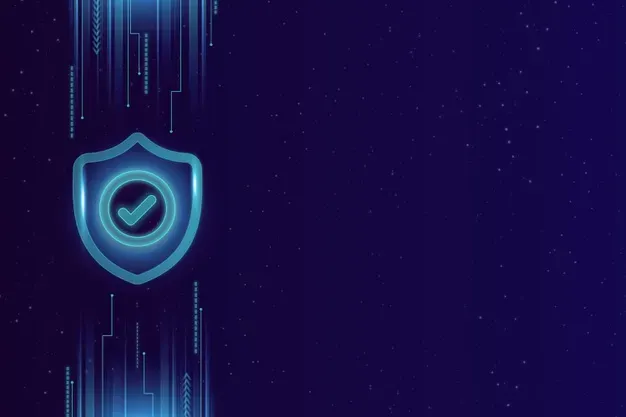 The Covid-19 disaster is not only causing a health and economic crisis but is also resulting in one of the world's largest cyber disasters ever. As the pandemic imposed a lot of limitations, the businesses had to mold their services to be more flexible and remotely accessible in order to keep their businesses functioning on the go. This led to heavy engagements in the virtual and remote environment, making the global workforce to connect through a mutual remote network.
The virtual working phenomenon which increased drastically due to the Covid outbreak is now being considered as the new normal for even longer terms. According to Review42, it is analyzed that close to 99% of remote workers want to continue telecommuting in the future as well. As it is considered to be more productive for both the businesses and their workers.
Increased Attacks on Virtual Working Business Models
Even though the workforce and the businesses have been productive, the IT teams and security teams are performing a major task in keeping away the highly increased attacks on their business virtual networks. As the pandemic led to higher engagements of the workforce on the remote networks, new risks and threats have also made their way depleting the remote workforce security by scraping and breaching all the data through cyber malpractices. As per Gartner, 52% of Legal & Compliance leaders are stressed about the third-party cybersecurity risks caused after the COVID-19 outbreak.
It has also been seen that increased engagement on the remote network is leading to increased risks of security breaches. Though this threat can be effectively managed, keeping in mind a few important security tips while working remotely in a Globally remote working infrastructure. Also, the use of effective security management and high-end security strategies like Software Defined Perimeter and Zero Trust Network Access could create a major difference in managing remote security for your remote networking environments.
7 Security Tips to Manage Global Remote Workforces
Forcing of HTTPS It is very important to make sure that your web browsing is conducted with utmost safety and security as web browsing is the most vulnerable point where you can lose your data at a blink. Following this, it should be mandatory to have an "HTTPS everywhere" extension in your browser to conduct safe web browsing.
Monitoring Virtual Desktop environment Regular testing and bolstering of virtual desktop environments prevail a healthy user experience for the remote users and at the same time takes care of the security for remote connections, allowing access to a small number of internal-only-apps or legacy apps which are required to be used. This way your connected remote users are less exposed to other unnecessary online apps and their security risks, keeping your virtual desktop compliant to be used for a specified set of secured online apps.
Enable Multifactor Authentication Multifactor authentication could be used effectively to safeguard critical and sensitive data with additional layers and factors of authentication attached. These extra layers of authentication keep the crucial data safe and accessible to only the authorized users. The attackers would have to go from multiple barriers and resistance to compromise or breach your data which is hardly possible. Only the legitimate user's identity who is authorized is able to access this structure of authentication.
Use an Application Gateway
Enabling application gateways, helps the security managers to monitor and track security issues on the remote connections. These secured application gateways act as a proxy on behalf of the remote worker's device and protect the device from behind the firewall. These application gateways give sheer visibility to the security managers regarding the security status of the user's device.
Manage User Access
Managing and monitoring user access control is the most crucial measure in any remote access network to promote only legitimate and limited access to authorized users. Strict user access would involve permission usage patterns, triggering of corresponding alerts, prioritizing entry, and relatable additional actions. Every system should be enabled with a zero trust network access which imposes strict measures on access requirements and only allows access if the user is approved with the identity requirements needed regardless of whatever device or credentials the user obtains.
Install Security Enterprise Tools
Security Enterprise tools should be installed at the endpoints of the devices that are connected through a remote network in order to ensure endpoint protection, detection, action, and prevention against malicious endpoint activities. These enterprise applications or tools create an outer layer of defense for your remote workforce security to filter out the attacks beforehand.
Inhouse Security Tips
Not just being dependent on the company's IT support, remote workers and employees should also take measures to improve their home network security. Workers should check their common modem and router settings to maintain the highest security settings. The HTTPS extension should be enabled everywhere and the wi-fi password should be updated frequently.
Conclusion
These are some of the basic yet most important security tips, one should follow while working remotely on virtual networks. As attackers are now stronger than ever, these tips are not completely enough. Don't worry, InstaSafe will always have you covered. We offer remote workforce security with efficient technologies like Behavioral Biometrics, Split plane architecture, and Microsegmentation in order to offer the most streamlined security structure possible.
At InstaSafe, the main goal is to help our clients attain the maximum end-to-end security which could safeguard the entire Global remote workforce and the data managed. We offer a fully redundant and zero-configuration style of Security-as-a-service that yields your remote working the ultimate safety and security in accessing enterprise apps, emails, and other web activities from any remote location and on any remote network.