Secure Remote Access: Protect WFH Employees from Cyberthreats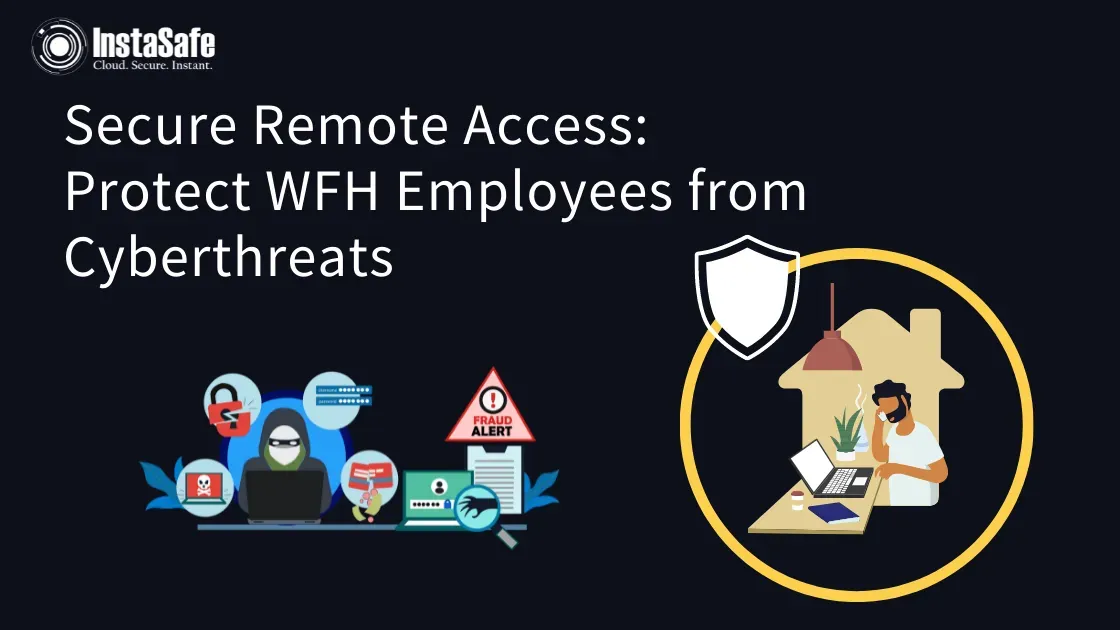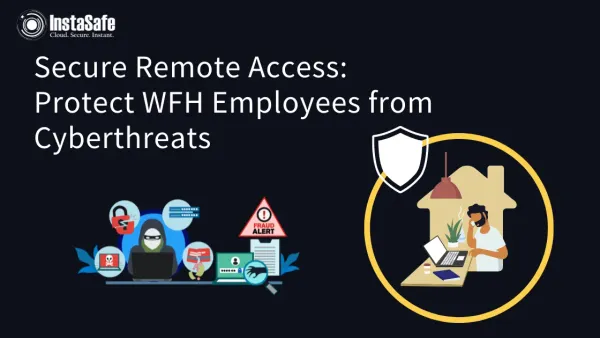 Ever since the shift to the remote working environment among businesses and corporates all across the globe, there has been an acceleration in demand for secure remote network access solutions.
With employees working from remote locations, companies have also experienced a growth in the cybersecurity risks pertaining to work-from-home situations. As a result, the work-from-home environment becomes a gateway for new cases of data breaches and cyberattacks.
For instance, cybersecurity attacks trying to access sensitive corporate information, customer data, and confidential files have become a growing concern for organisations. Another threat is weak employee security systems, devices, and passwords that provide easy access to hackers into the organisation's network perimeter.
This is where secure remote access service plays a huge role. In this article, we'll learn more about secure remote access and its benefits for protecting work-from-home employees and business data from growing cybersecurity threats.
What Is Secure Remote Access?
Secure remote access is a network security solution that allows remote working employees and third-party users, like contractors and vendors, to access the company's network applications and resources from remote locations.
IT teams can manage, monitor, and access applications remotely from a single intuitive dashboard. In addition, it ensures the utmost network and employee security against potential cybersecurity and online threats.
Thus, secure remote access to home networks makes accessing remote network resources and applications a breeze for employees without compromising network security. So, let's see more benefits of secure remote access for your network and data security.
How Does Secure Remote Protect Work From Home Employees?
Secure remote access helps your employees in a multitude of ways.
Here are the benefits of ensuring and implementing secure remote access for your network infrastructure.
Secure remote BYOD access
When you ensure secure remote access with a comprehensive remote access strategy, it allows you to manage and monitor data network connections on any device. In addition, it lets you enable security controls for Bring Your Own Device (BYOD), like personal laptops, mobile devices, or vendor desktops, and grants them authorised and authenticated access to the network applications.
You can also enable least privilege access, enabling employees to access specific network applications and resources on a need-to-know basis. Thus, instead of allowing employees to access the entire network, they can easily access specific resources with a single click.
Secure web and SSH access
Browsers like Firefox and Google Chrome provide secure web and internet browsing security.
However, with a secure remote access solution, you get more security control over the web browsing experience, making it easier to securely access the web, RDP servers, and SSH by remote working employees.
It helps reduce network exposure and protects employees and their credentials from potential threats and malicious hackers.
Secure third-party access
With secure remote and need-to-know access, you can easily allow third-party actors, like contractors and vendors, to access your network without the risks of security compromise.
The need-to-know third-party access eliminates the need to provide excessive network access to vendors and protects the network from malicious uses.
Enhances employee productivity
Secure remote access makes accessing remote collaboration applications a breeze and significantly improves employee productivity.
It allows remote employees to access applications quickly and faster from a single dashboard with ease.
Easy network monitoring to remove threats
Besides protecting remote employees, a secure remote access strategy monitors network traffic efficiently and effectively. As a result, it provides complete visibility across the user activity and network spectrum while leveraging seamless integrations.
Thus, you can view and control which user accesses and uses which device with inbuilt network capabilities.
Conclusion
Ensuring secure and robust remote network access for employees and third-party actors is the need of the hour, considering the security threats that come with work-from-home environments.
So, suppose you're looking for reliable work from home security tips. In that case, we highly encourage and recommend you to opt for a secure remote access solution for your company network and strengthen employee security and improve productivity. You can also check our InstaSafe solutions and Zero Trust secure remote access and contact us if you need any help implementing the same. Book a demo today to learn more.