InstaSafe recommended by Gartner for crafting Zero Trust Strategy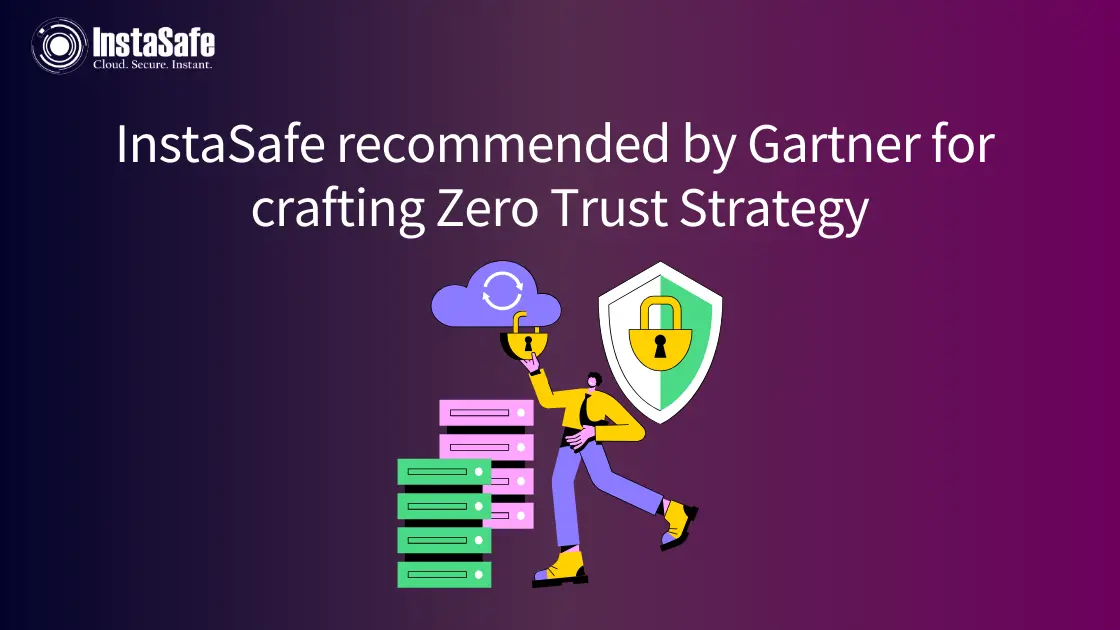 InstaSafe has been recommended by a panel of Gartner Security Analysts as one of the preferred security vendors in helping you craft a zero trust strategy. InstaSafe is a part of the coveted list that also includes Microsoft, Google Cloud, and CISCO
As a part of its annual listing of the top 10 security projects that have combined risk management with business productivity, Gartner has again come up with a list of high-impact security projects recommended by Gartner analysts, during the Gartner Security and Risk Management Summit 2020.
With a focus on enabling business continuity while reducing risk, Gartner lay down the top security projects that companies must prioritize to implement, in the light of persistent issues like securing remote workforces becoming 'the single greatest existential imperative for organizations in the wake of 2019'
One of the major challenges for companies, as described by Senior Director Analyst, Brian Reed, was the problem of surplus access and trust, and due to the shockwaves sent forth by the pandemic, it became imperative for companies to craft a zero-trust strategy that empowers organizations to extend secure access of their applications to remote workforces operating both managed and unmanaged devices.
This year's 10 security projects in focus include:
Securing Remote Workforces
Risk-Based Vulnerability Management
Extended Detection and Response
Cloud Security Posture Management
Simplify Cloud Access Controls
DMARC
Passwordless Authentication
Data Classification and Protection
Workforce Competency Assessment
Automating Security Risk Assessment
With an unprecedented move to remote work models, a number of security vulnerabilities have been detected in modern security technologies like Virtual Desktop Infrastructure, Remote Desktop Protocol, and VPNs. Given that most organizations' security postures were built around the notion of remote work being an exception, the present scenario has thrown up multiple security challenges. To solve these challenges, Gartner analysts recommend implementing and operationalizing a Zero Trust Approach to security.
Mr Brian Reed recommended a list of 14 vendors that could potentially help organizations in crafting a zero-trust strategy with their security solutions. InstaSafe was part of the coveted list of 14 vendors, which also included mega-corporations like Microsoft, Google Cloud, and CISCO.
With more than 500,000 endpoints secured across 4 continents, InstaSafe's award-winning identity-centric cloud security solutions have transformed the way in which companies are securing their remote workforce and migrating seamlessly to the cloud. With its powerful Zero Trust Secure Access solutions and Managed Bug Bounty platform, InstaSafe empowers companies in their journey towards secure digital transformation.